Information on this page is for information purposes only. It is not intended as investment advice
Buy to let Mortgage Application
How to complete an online buy to let mortgage application.
The best way to proceed is by using an online Buy to let Mortgage Broker (such as us!!!)
At Mortgages Direct, we do not charge any Broker fees so there are no additional fees for you to pay. We are on your side and will help you with your mortgage application. We may have access to exclusive 'Broker only' deals. 
Start things off by filling in our Enquiry form
What information is needed for a buy to let mortgage application
A Mortgage Broker should understand what it is you want to achieve
You might want to remortgage but what are your future plans?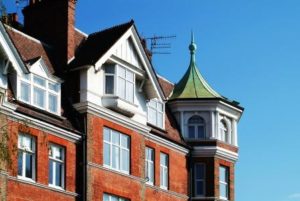 Are you looking to buy another property or perhaps to sell one or more properties. Or maybe you are looking to move abroad. These are all factors that may affect your mortgage application
The Mortgage Broker should understand your income and outgoings. Different lenders will have different requirements for income and outgoings. Some will specify a minimum income, others may take a more relaxed view and focus on the buy to let rental income
With a buy to let mortgage the property should be self-financing. So the expected or actual rental income will be very important. The Estate Agent should be able to provide an estimate for rental income
You should establish the market rental income for a normal family let. The property you are considering buying may have 4 bedrooms and you might calculate a higher rent from letting out the 4 bedrooms individually, but most lenders will not calculate rent in this way.
The above example also raises another factor. If you let your property to more than one household you may need a HMO licence (house in multiple occupation). Not all buy to let mortgages will be available for property requiring a HMO licence
There could be situations where the rent is NOT paid and it is important to establish how the landlord will cover the mortgage payments
You should understand that the Mortgage lender is not obliged to lend and if your credit history or situation or property details are not acceptable then the lender will turn down your application.
A declined mortgage application may be visible to other lenders who may want to  know the reason for the decline
Buy to let Mortgage Application supporting documents
The Mortgage Broker will need to gather the following documents:
Proof of identity and address – You will  need your current Passport or Driving license
Proof of address – You will need (at least) one item proving your current home address. This might be Current council tax bill, Current bank statement or latest Utility bill (gas, electric, water, landline telephone)
Proof of deposit – This will be required for ALL purchase applications
Current Tenancy agreement (if applicable) 
Proof of income (if required)
Bank statements (if required)
Mortgage Illustration
Once full appraised of your situation a Mortgage Broker should be able to make a recommendation. 
You should be presented with a full illustration showing the costs and monthly payments of the proposed mortgage.
If you are happy to proceed then the next step would normally be an agreement in principle.
Agreement in principle
A Buy to let mortgage agreement in principle is usually an automatic process where your situation is credit scored with an accept or decline response
The response is not legally binding and it is more an indication that your application is likely to be accepted or not.
Mortgage Application
If your application is accepted, we can proceed to a full mortgage application.
In most cases a Mortgage Offer will be subject to survey and review by the Underwriter for the lender
If your application is declined you would need to discuss options with your Mortgage Broker